Cambridge City Airport - Private Jet Charter
Overview summary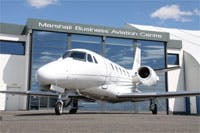 Cambridge Airport is located just outside of the historic city of Cambridge, close to the Newmarket racecourse, and 50 miles from the centre of London.

The airport is used for corporate and private flights; and there are 4 flying schools based at the airport.

For private jet charter from Cambridge Airport call PrivateFly on
+44 20 7100 6960 (24 hours).
Business & General Aviation Day | History | Location | Facts | Flight Prices
Cambridge Flight Prices
Instant estimate private jet prices for Cambridge
Compare the jet charter market
Live availability for private aircraft
Live prices within minutes
24/7 customer service and jet charter advice
All aircraft accredited for safety
Advice on flying to and from Paris airports
VIP service as standard
Find an price for Cambridge private jet charter on any route using our Quick Quote cost calculator
Cambridge Airport History
First opened in 1938, the main terminal was designed by an architect from Cambridge University, Harold Tomlinson. Marshall Group have owned and managed the airport since it opened. Work started on the main runway in 1953, and the runway has been gradually extended to its current 1,965 metre length (suitable for even larger aircraft types such as Boeing 757).
Cambridge Airport Location
Cambridge Airport is situated a short drive from the centre of the city of Cambridge, and its location offers excellent access to the Midlands and destinations in the east of England. The centre of London is approximately 50 miles from Cambridge, and Newmarket racecourse is a 15 minute drive from the airport.
Cambridge Airport Facts
Airport Codes: EGSC / CBG
Latitude: 521218N
Longitude: 001030E
Elevation: 47 feet
One runway with a landing distance of 1 965 metre (6 447 feet).
Cambridge Airport offers a ramp which allows you to drive up to the steps of your waiting aircraft.

Additional facilities include:
· Secure parking outside the Business Aviation Centre
· VIP lounges
· Executive board room
· Hospitality and catering facilities
· Border Agency facilities
· Helicopter charter
· Flight schools
Private Jet Charter Prices - Cambridge Airport
Find private flight prices online for private jet charter to or from Cambridge Airport with our private jet cost calculator.
For a personalised quote or further information please contact us or call +44 20 7100 6960 (24 hours).