LONDON MAYOR BORIS JOHNSON - THAMES AIRPORT OR STANSTED EXPANSION?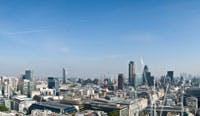 November 2012: With all eyes on the forthcoming review of the UK's airport capacity, London's Mayor, Boris Johnson has recently appointed Daniel Moylan as his full-time aviation policy advisor.
PrivateFly's CEO Adam Twidell talks to Moylan about the Mayor's call for a new hub airport and discusses the options for its location; BA's opposition to the plans; and what will happen to Heathrow...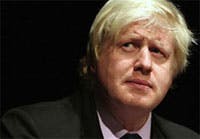 Before becoming the Mayor's aviation advisor you were in charge of the London Legacy Development Corporation (LLDC). What lessons have we learnt from the Olympics that could support a decision to build a new hub airport?
I have actually been working for the Mayor on his aviation policy for the last two years, in addition to my responsibilities for him first at Transport for London and then at the LLDC.
Now that the UK's hub aviation capacity crisis is getting the national attention it deserves, when the Games came to a close Boris asked me to drop my other responsibilities and give this my full attention.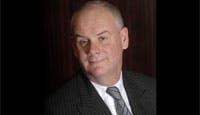 It is absolutely right to draw a comparison between the need for decisive action on airport policy and the undeniable success that was our preparation for and hosting of the London 2012 Games.
The events earlier this year – and I would add the Queen's Diamond Jubilee to that list, too – have proved incontrovertibly that Britain is fully capable of achieving great things if we put our minds to it.
What are the key advantages & disadvantages of the Thames Airport location - versus Heathrow?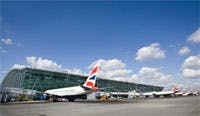 Our country's economy is buoyed up by international connectivity. It generates jobs and growth, secures large amounts of foreign direct investment, and makes us one of the world's most attractive places for companies to set up shop.
But in order to keep our position in the premier league of world cities, we need a hub airport to attract and anchor that connectivity.
Heathrow is too constrained. The last government wasted time by trying to get a short third runway at Heathrow, when the real question is how to add the fourth, fifth and sixth runways we would then immediately need.
A new airport (whether it is on a site in the Thames Estuary or somewhere else such as at Stansted) will have the space to provide that hub capacity and allow us to compete with our rivals in cities such as Amsterdam, Frankfurt and Paris.
And with a new airport can come properly integrated rail and road connections, far surpassing the very inadequate rail services at Heathrow. High-speed rail connections could, without fuss, put a new airport in the estuary within 30 minutes of a number of major London rail termini.
But the biggest advantage, the one which outweighs all the others and means that Heathrow can never be the hub airport this country really needs, is in terms of noise. The latest measurements show that of all the people in Europe who are adversely affected by aircraft noise, 28% of them live near Heathrow. The equivalent figure for Paris Charles de Gaulle is 0.1%!
This is why Boris originally championed a location out to sea in the Thames Estuary, as far away from population centres as possible. Wherever Britain's major hub airport ends up being located it simply cannot be in the centre of where 725,000 people live and work, as Heathrow is.
What would be the cost of a Thames Estuary Airport and how much would be required from the UK taxpayer?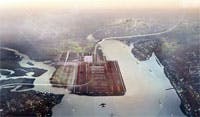 A new hub airport, either in the Thames Estuary or to replace an existing facility like Stansted, is very roughly calculated to cost about £25 billion to build. I have every confidence that a considerable portion, if not all, of this sum could be found from private investment. After all, every airport in this country is privately run in order to make a profit. Airports, unlike railways, are inherently profitable ventures.
Beyond the cost of the airport itself, the surface access (new roads and railways, for instance) will cost in the region of another £25 billion. This is more likely to come, at least in part, from public funds.
But if we look honestly at other options – such as the third runway at Heathrow – something similar is true there. If Heathrow is to take a lot more passengers, they cannot arrive by road: the M4 and M25 near Heathrow are amongst the most heavily congested sections of the country's motorway infrastructure. New passengers will need to arrive by rail, from London and from the west: but the cost of upgrading rail provision to allow that is not included in any estimates of the cost of the third runway that I have ever seen.
We envisage a further £10 billion could be required as compensation for the owners of Heathrow, if it necessary to reduce the scale of that airport's operations. That gives a total price tag of about £60 billion, which, when spread over a 15-year period, is a very affordable sum for the Government even if the whole project were to be publicly funded.
How long would it take to build?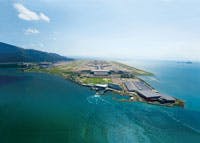 Our best estimates suggest that it will likely take about five years for the planning process, followed by 7-10 years to construct the airport itself. That construction timeline is based on real experience: the new Chek Lap Kok airport in Hong Kong was built in seven years, using British engineering expertise.
The key point, though, is that this is not 'distant future' stuff, as private interests would have you believe. In fact, it is roughly the same timescale as can be expected for the construction of a third runway at Heathrow, which would need the same five years for planning and perhaps another 3-5 years for construction. The two options really are in the same ball-park.
How many passengers per year should the new airport be built to handle & would the plans include an opportunity to grow the airport beyond that number?
We have largely based our work to date on the demand forecasts issued by the Department for Transport in 2011, which show continued growth is expected in the aviation market. In fact, the DfT forecasts show that an unconstrained London hub airport could support in the region of 180 million passengers per annum by 2050. That is our primary target; any airport must be built with servicing that demand in mind, so as to avoid having to revisit this debate in a decade's time.
How do you envisage the majority of passengers arriving at a new airport? If it is by a new rail link how practical is that with the Government currently struggling to get HS2 through planning consent.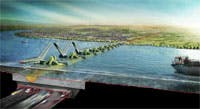 The goal has to be for any new airport to operate as a 'public transport airport'. Whether the new airport is built in the estuary or at a site such as Stansted, high-speed rail will provide fast and comfortable connections to and from not only London but also the continent (via HS1 and Eurostar) and the north of the UK (via HS2).
Ideas have also been floated for tying in the airport into a new bridge crossing the estuary, to connect Essex and Kent while also providing opportunities for new flood defences and electricity generation.
It's worth remembering that when we said the 2012 Games would be the first public transport games, people found that incredible, but in fact visitors to the Games were happy to use public transport to get there.
In Hong Kong, the speed and efficiency of the rail connection means that going to Chek Lap Kok by road is a slow option. We can deliver the same change of attitude with a new airport serving London.
Obviously there are opponents to a Thames Estuary Airport. Why is British Airways not backing the proposal?
There are lots of people who have reasons why they might not favour a new airport in the Thames Estuary. I've been looking at this for the Mayor for a couple of years and it has now been quite some time since I heard a complaint that I haven't heard at least once before. But not one of them is a dealbreaker.
British Airways is a private-sector company, and it is understandable that they want to make sure their market position isn't damaged by any decision on airport policy. They have the largest share of slots at Heathrow of any airline, and arguably the easiest way to guarantee their security is to maintain the status quo: incremental expansion at Heathrow.
But if the decision is made to build a new airport there's no doubt that one of the first actions will then be to get British Airways involved. With an offer on the table for Britain's new hub airport to be designed largely around their own requirements, do you really think they'll maintain their opposition? I doubt it.
If a new airport is built, would there be a future for a scaled down Heathrow? Perhaps as a joint military/private jet airport to replace Northolt?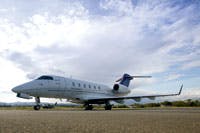 Aviation is a growing industry. That's why we need a new hub airport that can provide the capacity this country needs. Wherever that airport is located, it is certain to bring huge economic benefits to the surrounding area.
That is why the Mayor has a preference for locating it to the east of London, to bring development to an area of the capital that suffers from very high levels of deprivation and disturbingly low life expectancies.
What is clear, though, is that what we need is a hub airport with at least four runways, in order to concentrate traffic and make a diverse range of routes operationally viable.
Research and experience from around the world suggests that it is not optimal for a city to support two hub airports at the same time, so it is likely that Heathrow's role would have to change if a new airport were built.
Boris' view is that Heathrow would probably shrink to something more like 20 million passengers per annum, serving a local catchment of business and premium leisure travellers.
It could also potentially absorb some or all of the traffic that RAF Northolt serves, leaving that site free for redevelopment. Heathrow certainly wouldn't need to close, and the time it will take to build the new airport will allow the local economy to adjust as Heathrow changes its focus.
If you were a betting man, what odds would you give for a new airport being built in the next 20 years?
If I were a betting man I'd be more interested in the odds a bookmaker might give on the future strength of the British economy, or the outcome of the 2015 General Election, if we continue to delay making any meaningful decision on airport capacity in this country.
For private jet charter advice and prices please call our 24 hour team on {{telephone}}. Or search for instant estimate prices from our network of accredited private jet operators: