Geneva Helicopter Tour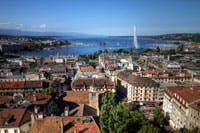 Situated on the French / Swiss border, the city of Geneva is one of our most popular destinations, and is used by many as a gateway to the ski resorts in the Alps.
Fly over the buzzing city of Geneva, or fly outside the city for stunning Alpine views.
To book Geneva or Alpine Helicopter tours contact us or call +44 (0)20 7315 4339 (24 hours).
For private jet charter prices to or from Geneva use our online flight search:
Option 1: From EUR 1 360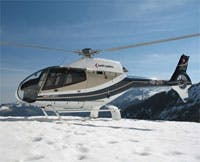 Helicopter type: Eurocopter EC 120
Flight time: 30 minutes
Seats: 4 (EUR 340 per person)
Departure Point: Geneva Airport
Option 2: Price: From EUR 1 950
Helicopter type: Eurocopter AS 350
Flight time: 60 mins
Seats: 5 (EUR 390 per person)
Departure Point: Annemasse
Points of interest: Annemasse - stop lunch at Mayere or Jiva Hill - Annemasse
How to book Helicopter tours in Geneva or the Alps
For helicopter tours in Geneva, the Alps, bespoke private helicopter tours or private jet flights to Geneva call us on 
+44 (0)20 7315 4339 (24 hours) or contact us.
Prices are subject to actual weather conditions, suitable aircraft availability and currency exchange rates at the time of booking.